Have you had a good experience with an MSS employee?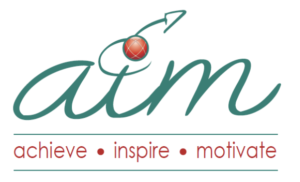 As a provider of security personnel, people are MSS Security's business. They are our point of difference as well as being ambassadors for our brand and that of our clients. As such, we want to celebrate everyone who shines in their role. With the vast majority of MSS Security's employees working in the field, feedback from clients, fellow employees and the public can be sometimes difficult to obtain, so it is essential that everyone does their part in identifying those staff members whose work deserves to be recognised and rewarded.
---
AIM: Achieve | Inspire | Motivate is what we like all of our employees to strive for. More so, we want to recognise those that have done an outstanding job in AIMing high, whether it be a performance nomination, an act of kindness, or anything you may witness that shows one of our employees demonstrating our MSS Security values:
Integrity
upholds the Security Officer Standing Instructions with pride
builds trust by keeping to their commitments
leads by example
respects confidentiality
Teamwork
collaborates with others to get the job done
supports and respects others in word and action
identifies and constructively manages conflict
contributes fairly to a team's work
Attitude
consistently professional and dignified when dealing with external or internal clients
takes a positive approach to work
proudly delivers a high-quality service
Performance
measures themselves against evolving standards that they meet or exceed
continuously learns and develops
goes the extra mile if necessary
uses time and resources wisely
organises and prioritises their work
Passion
enthusiastic about everything they do
work is as natural as play
motivates others through positive energy
pursues work with energy and drive
Health, Safety and Wellbeing
responsible for their own actions
responds positively towards safety goals, ideas, plans and procedures
practices excellent workplace safety & wellbeing attitude and actions
demonstrates a high level of hazard and risk awareness and preventative behaviours
collaboratively works with all relevant co-workers and stakeholders about the safety and wellbeing of themselves and others
If you know an MSS Security employee who you have seen AIMing high, let us know by filling in and submitting their details below:
Nominations received throughout the year as part of our AIM: Achieve | Inspire | Motivate program, are recognised from an informal "thanks" in person, over the phone or in an email, to more formal gestures, such as:
awards ceremonies
recognition in MSS communications (e.g. Quarterly People Pulse Newsletter)
certificates of appreciation
discretionary gifts or vouchers
expansion of employee benefits
The most prestigious recognition programs are the "Spirit of MSS / SIS Awards". These recipients are chosen from business unit nominations and recognise at an international level by MSS Security's parent company, SIS Limited.